Dpuls Darts    • P.O. Box: 16533, Porto Rafti    Zip Code: 19023, Greece    • Tel No: +30 2299086929    • Email: info@dpulsdarts.com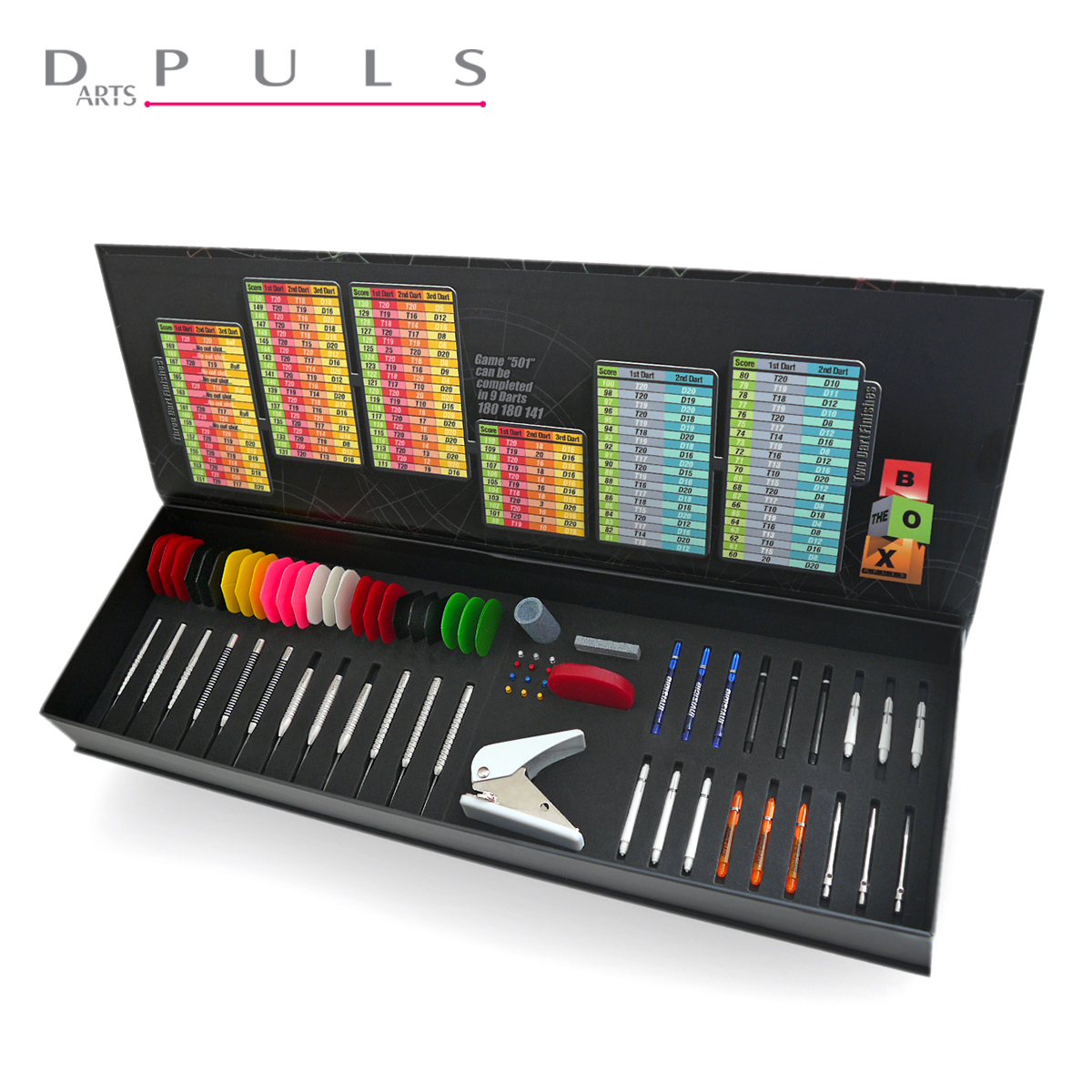 Get it and get it all in 'The Box'!!! A Big Luxury Case with everything you need. Try different shape/weight of Barrels, try different type/size of Stems & try different shape/thickness of Flights.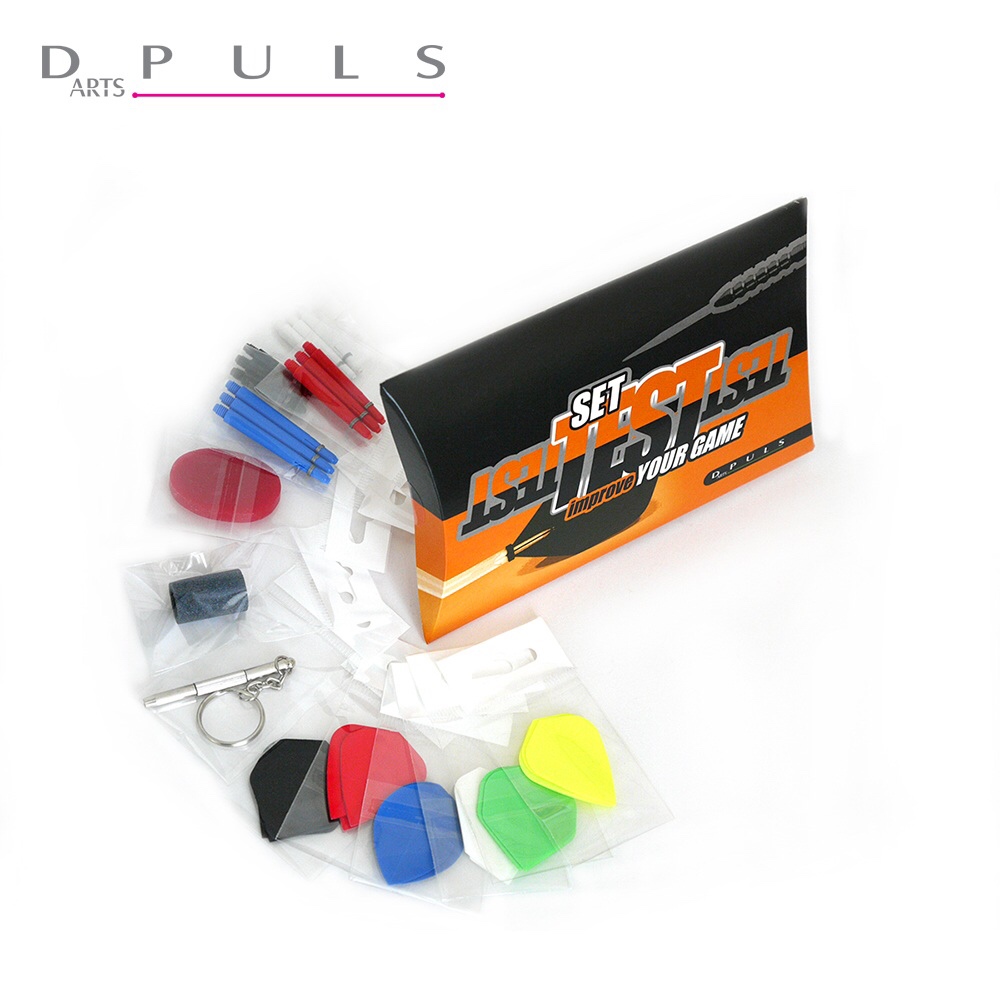 Different shape of flights, different size of stems, a Mini Multi Tool, a Round Sharpener & a Wax are in this Set.